Spicy, Crispy, Savoury -
In An Instant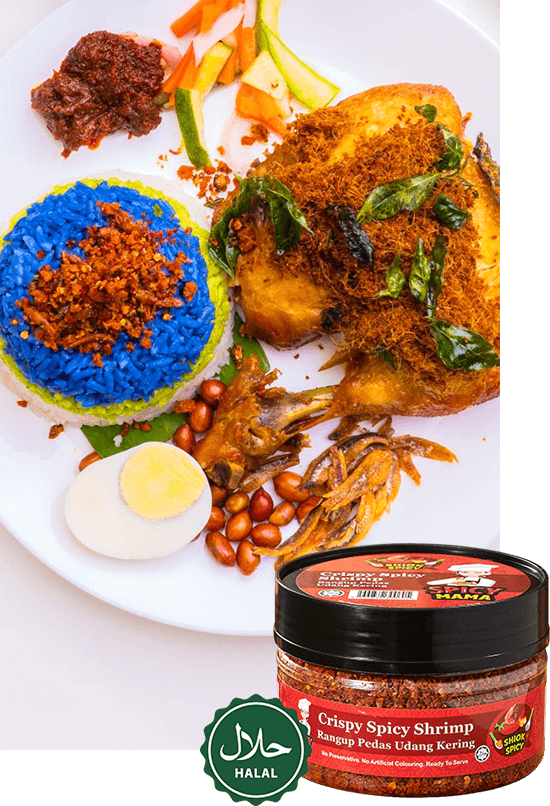 Our Secret To The Crisp & Freshness
We ensure that only high quality and fresh ingredients are selected to be used in our products. And with health in mind, they are without preservative and additional colouring. Adopting Japan's advanced machinery technology for high quality cooking, any excess oil is removed before being bottled to retain freshness and ultimate crispiness. Furthermore, what's important is that they are made with love!
Spicy Mama's origins started when
First created by my grandmother, this traditional homemade crispy condiment is born out of love for the enjoyment of the whole family. Made with carefully selected ingredients, SpicyMama adds a unique and tantalizing flavor to your meals reminiscing the goodness of home.
I hope to share this generational love by growing the business to celebrate and honor women most deservingly. It is our pleasure to launch a wider range of delicious and convenient ready-to-eat condiments and sauces to support every women out there, working tirelessly always. It's never easy and we know it.
Featured Products
Trending Now
Testimonials
What Our Customers Say